Bink website v2.0
New Bink website - responsive, wordpress-based. Aimed to introduce an upgraded Bink application & to collect invitation requests from new users.
Bink is a Virtual Smart Bank. We are not really a bank, though we actually operate like one. We offer a banking experience that is simple, smart, social and fun - while your money still sits at a secure traditional bank at the back-end.
brand new Bink website, responsive, wordpress-based, 
both in English & Hebrew, IE 8.0+ compatible,
day/night homepage background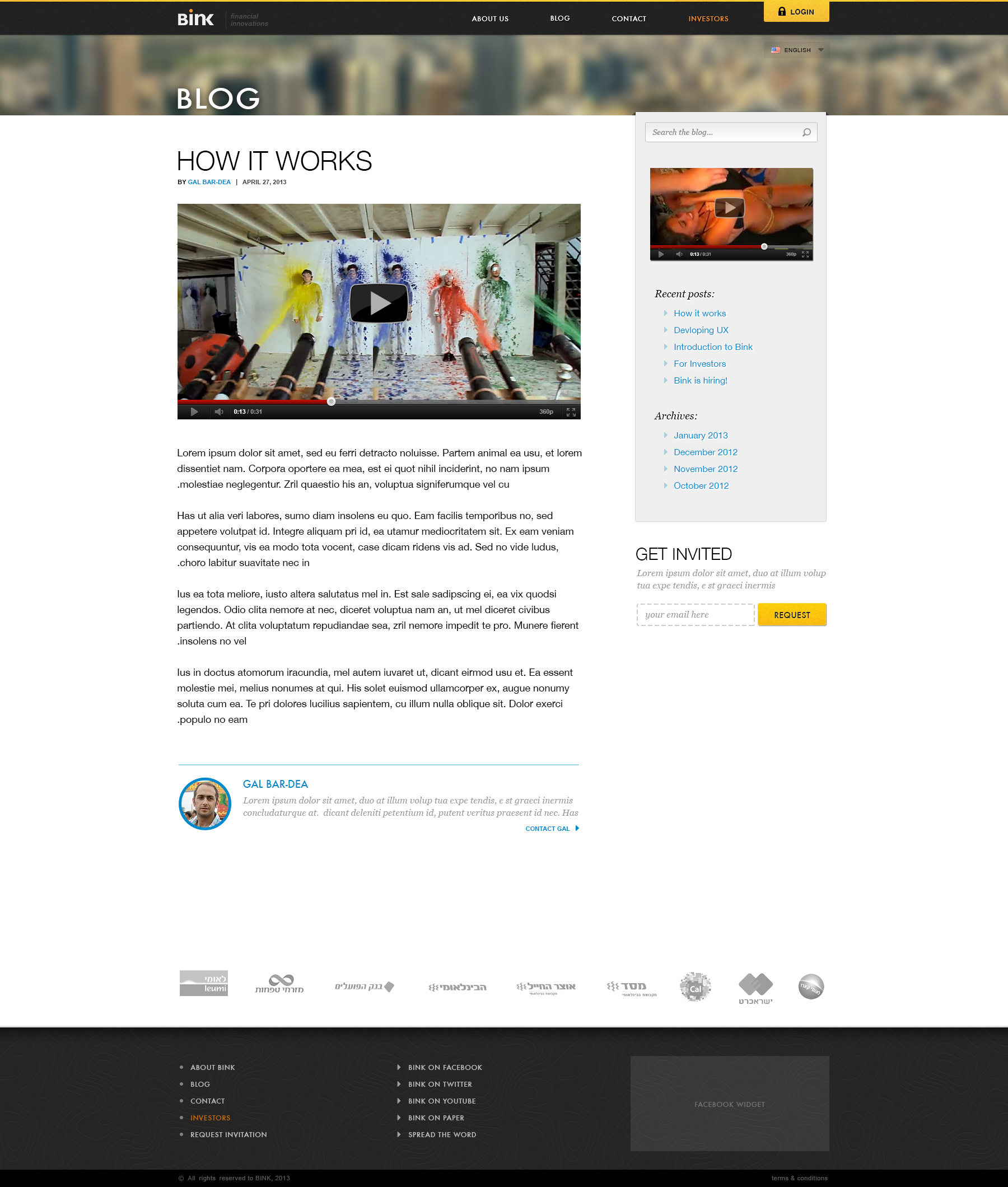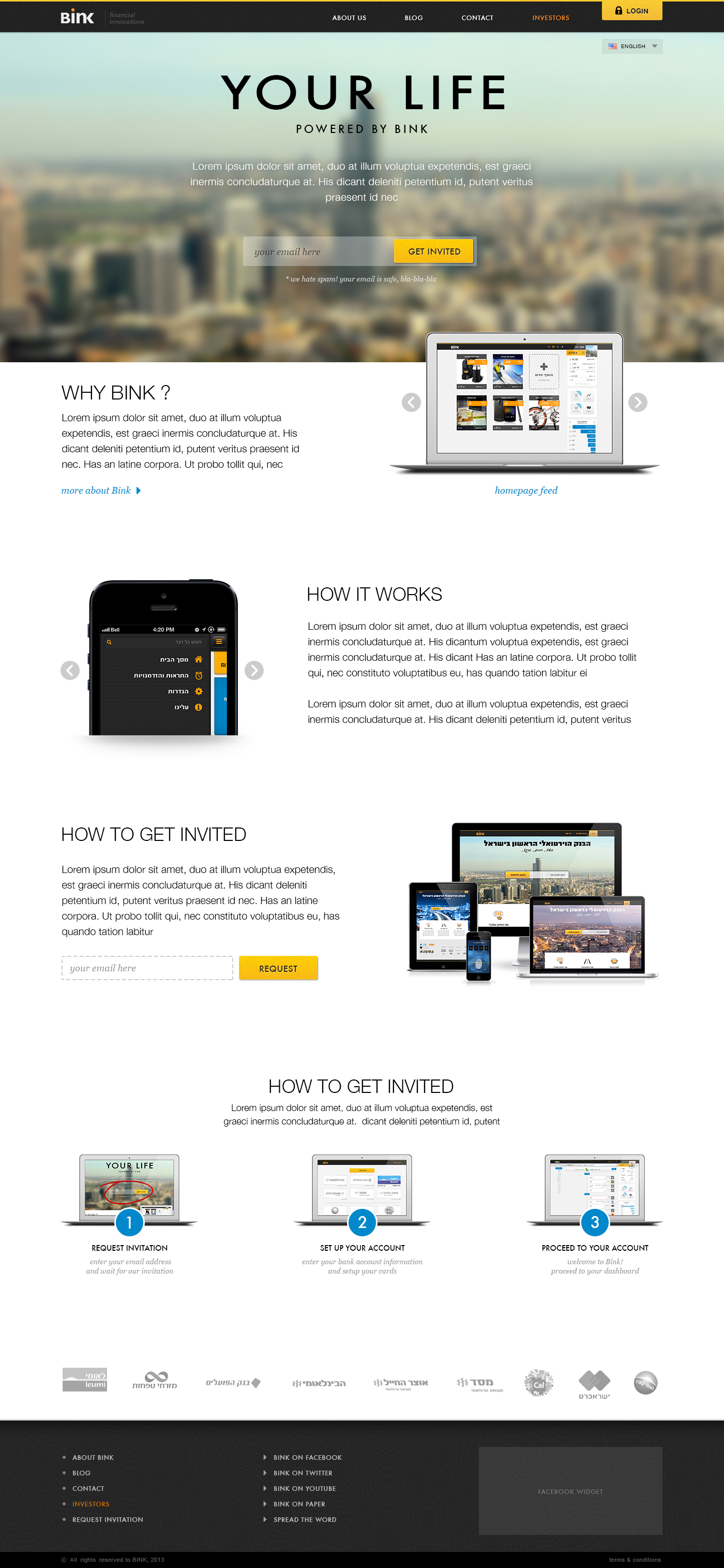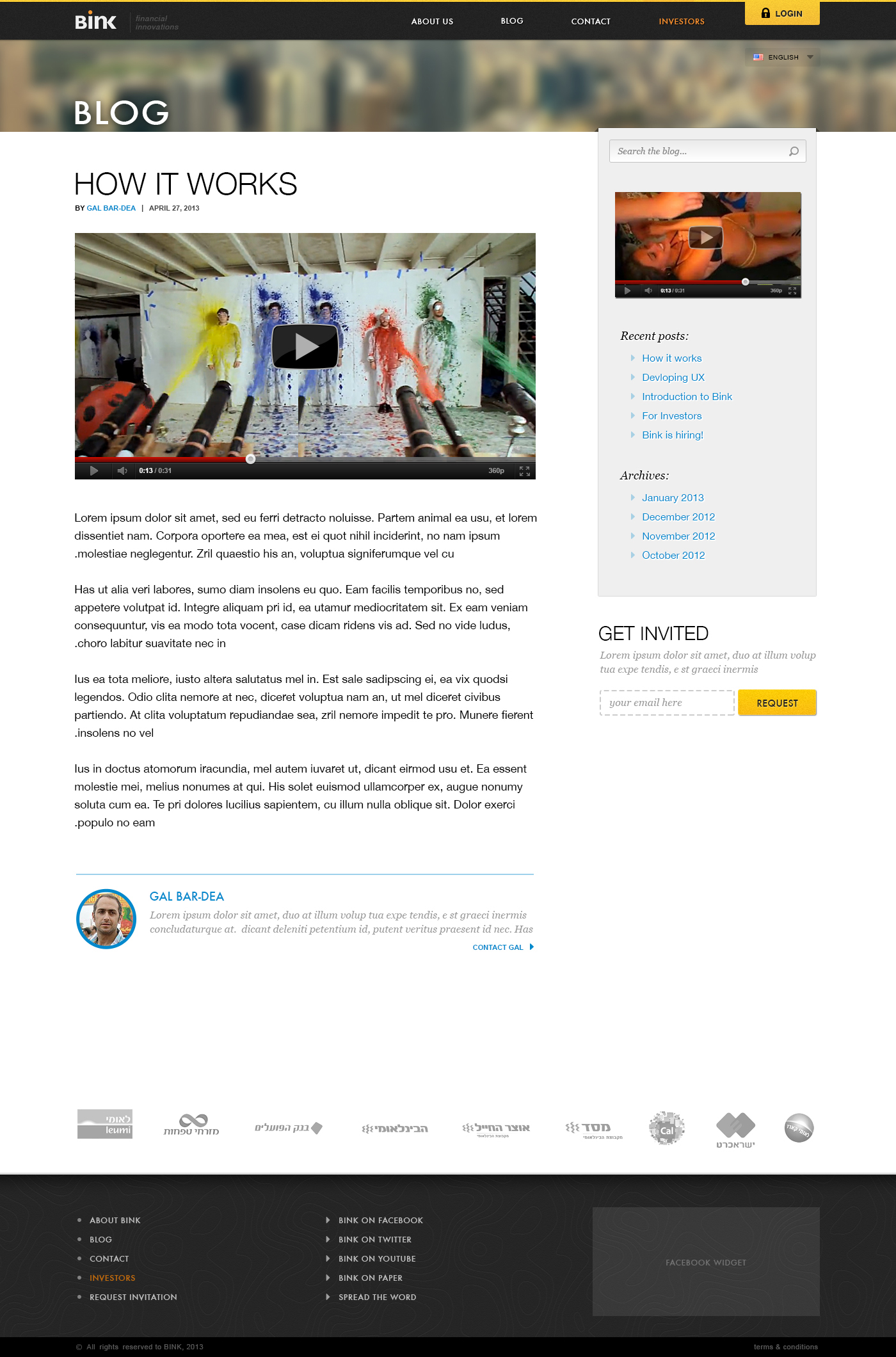 Jack's Design
is a creative design studio, delivering top quality, boutique interactive design solutions, creating design concepts, brands, building winning websites and successful applications with great user experience in mind.
Visit our website 
www.jacksdesign.net