Comet.ME
Comet-ME is a responsible social-environmental-engineering initiative, building renewable energy systems for communities that are not connected to the electricity grid because of political reasons and build local capacity to install and maintain those systems. The provision of renewable energy to off-grid communities answers a social, economic and environmental need.
Comet ME
Community, Energy and Technology in the Middle East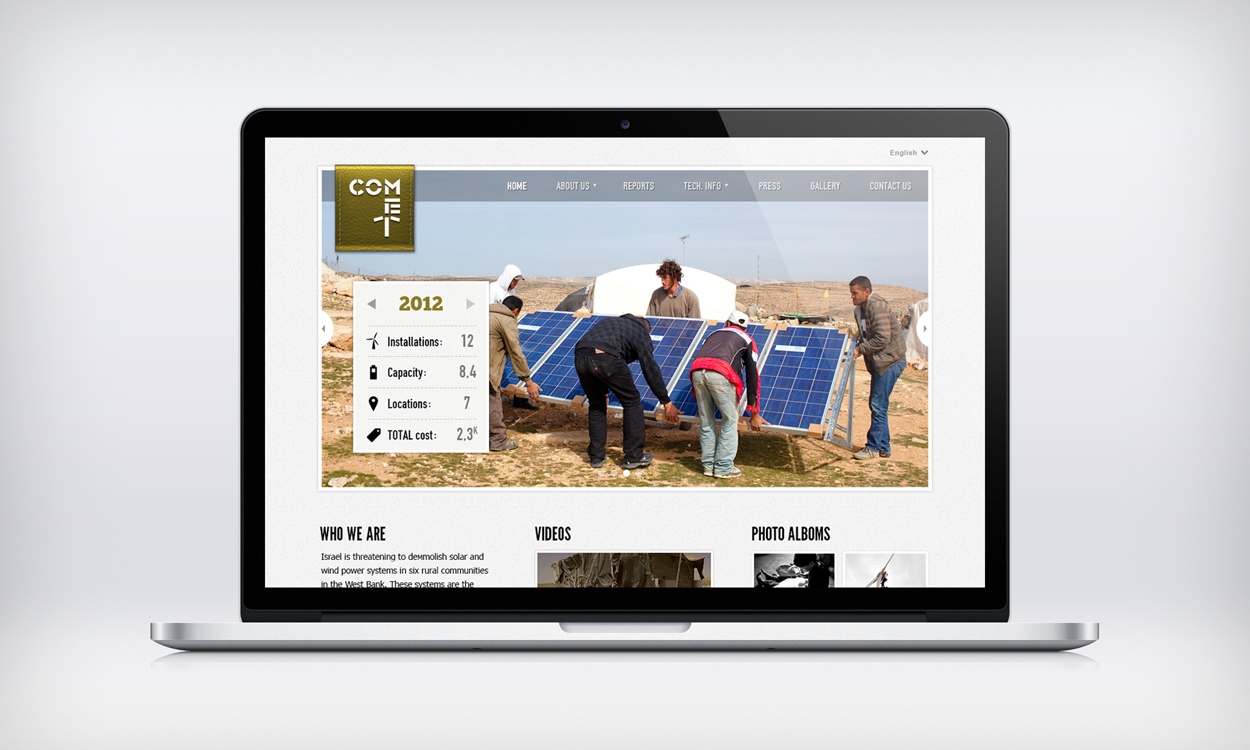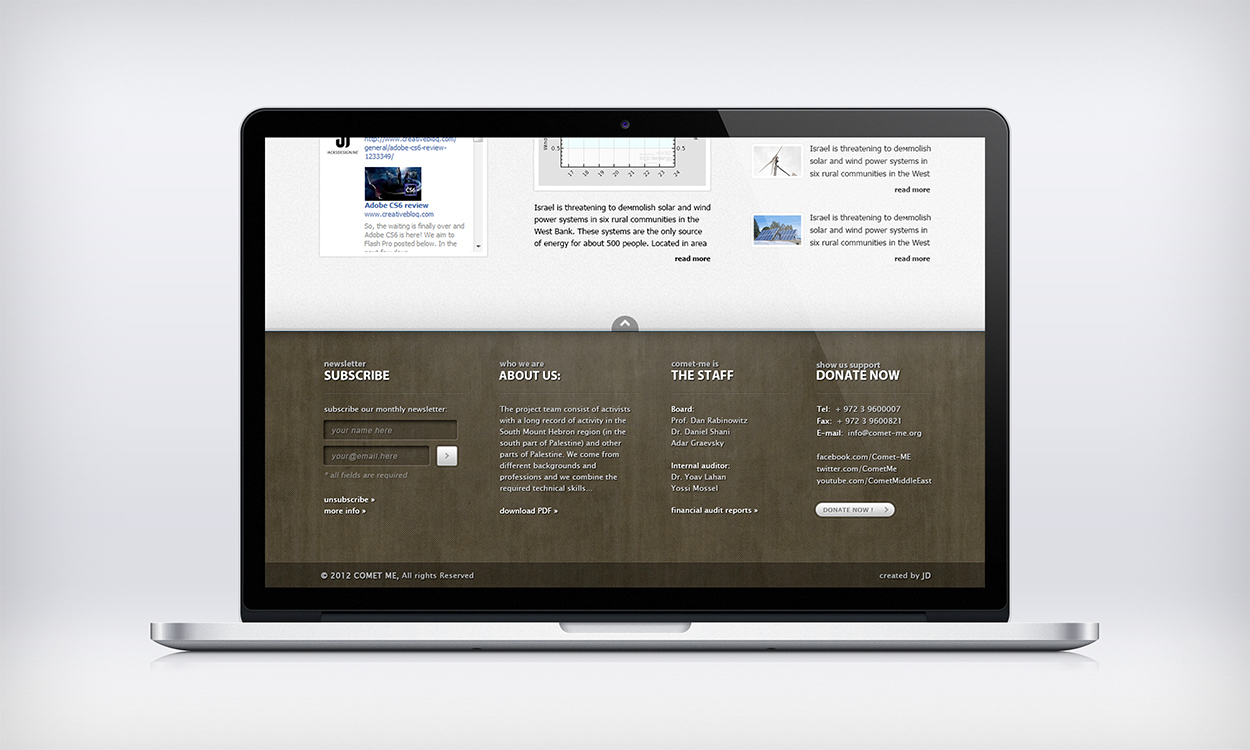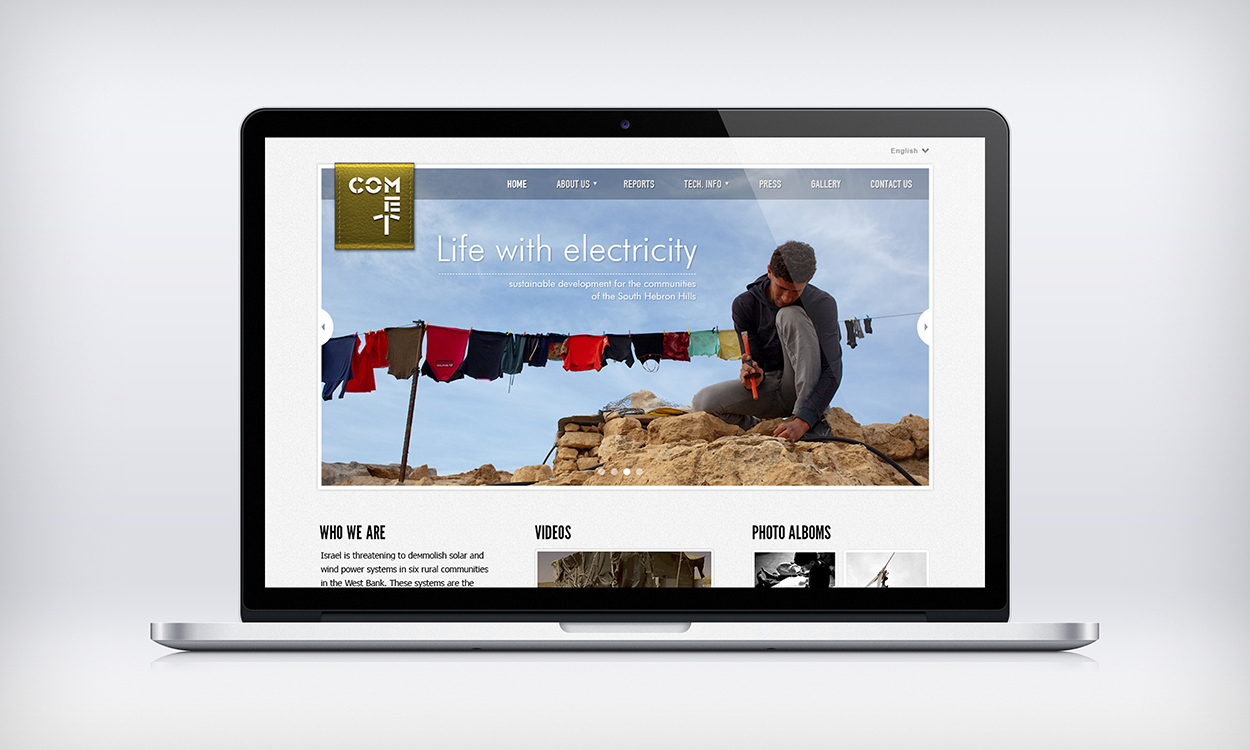 Jack's Design
is a creative design studio, delivering top quality, boutique interactive design solutions, creating design concepts, brands, building winning websites and successful applications with great user experience in mind.